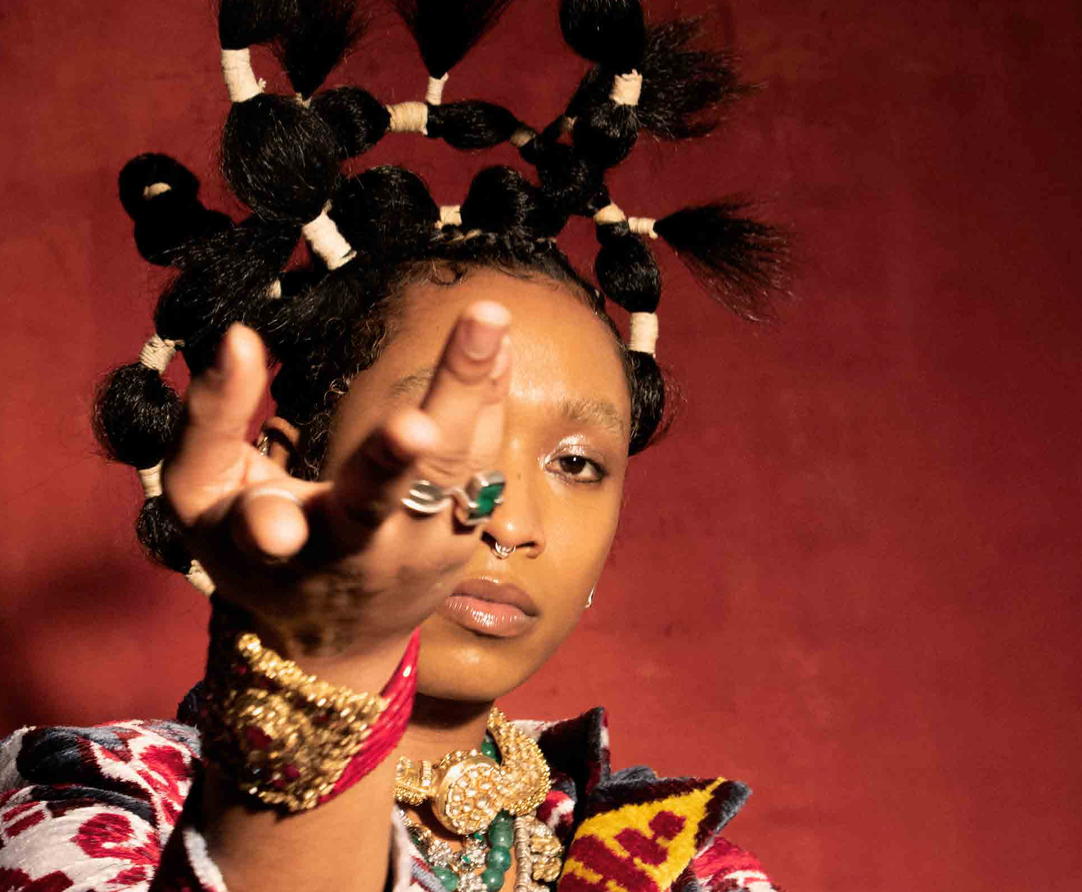 Osman Yousefzada's, "I'm Coming", also directed by Zoë Marden, filmed in London, St Vincent and Karachi, portrays messages of healing and togetherness. Shot in various parts of the world, the fashion film is able to display a solid collection that uses a clear aesthetic throughout. It is made apparent throughout this collection that Osman continues to prioritise his passion for inclusion and culture by channelling those beliefs and hopes into stunning works of fashion. 
The film uses poetry as a way to express Osman Yousefzada's message of healing:
Bringing the dark dust from my feet, 
The footprints that intermingled in our past,
To protrude forward and create our new cosmos, 
Giving us a sense of anticipation, the poem makes us feel as though we are awaiting change, one that will be beautiful and bright. 
Osman also does this by conveying the same message behind the scenes. Since parting ways from his previous business investors, Yousefzada has focussed his energy on self-reflection, focussing his efforts on making Osman more ethical and charitable as he believes this to be one of the greatest values in life. 
The look book, able to give us a clearer look into his pieces, presents us with two coats using bold patterns in the colours of purples, yellows, pinks, outlined by black. Bursting with cultural influence, the patterns are inspired by geometric designs found traditionally in Pakistan. The models adopt various hairstyles throughout this campaign however, the boldest of them all sits on top of this wonderfully colourful jacket, created through Caribbean influence, the models wear light make-up and heavy gold jewellery. 
Osman's collection also features a number of opulent coats made by using coloured and black sequins. Staying true to his artistic taste, the collection is elegant and sexy, celebrating femineity through a multitude of qualities. Cycling shorts also seem to be a subtle yet consistent part of Osman's latest vision as we see grey velour and black lace cycling shorts for bottoms found underneath sequin embellished tops, casualising his overall looks in a way that is strong and sporty. 
Strength is displayed throughout Osman's film campaign as his models, both male and female, exude confidence through use of carefully curated poses and stances. His use of balloon shoulder sleeves is also to die for, a trend popular in the 80's, Osman uses this look to empower the women he designed for. 
Despite being bold predominantly because of Osman's unapologetic use of colour and pattern, his collection also features a large number of black garments, starring love-heart motifs and Elizabeth Taylor inspired eyes. His black dresses are trendy, wearable works of fashion, suitable for an extravagant dinner party or fun night out, paired with one of his heavy weighted, textured coats to finish the look. 
It seems that it is time to make way for Osman Yousefzada, as a designer with culture and society at the forefront of his vision, he paves the way into a better, more forward-thinking future for fashion.